Introduction
Academic

JK/SK Morning Programs

Policies

Our Facilities

Additional Information
Kindergarten Club
(2.5 to 4.5 Year Old Morning Nursery School Program)
Kindergarten Club is only available at our Streetsville campus
We currently have spaces available in our morning Kindergarten Club Program which runs daily from 9:00 am to 11:45-12:00 noon.
Let your child join the fun and learning in our morning Kindergarten Club! Throughout the week we offer indoor play opportunities, basic percussion music circles, arts and crafts projects, storytelling units and French language programming. Learning circles happen every day in a fun and inviting context for your little one to enjoy and participate with his/her peers and teachers!
Kendellhurst offers a uniquely balanced nursery school Program that includes a daily nutritious snack served with milk to help fuel your child's imagination. Since outdoor play is a must to balance the physical well being, we offer daily outdoor games and activities in our spacious play yard. When I looked for my own son, I found that most morning nursery school programs ran for two to two-and-a-half hours and included only a paltry snack with juice. I designed Kendellhurst to meet the "real" needs of today's parents who want extended and sound educational programming coupled with nurturing care. This well rounded Program is specifically designed to encourage a holistic development of the mind and spirit of children.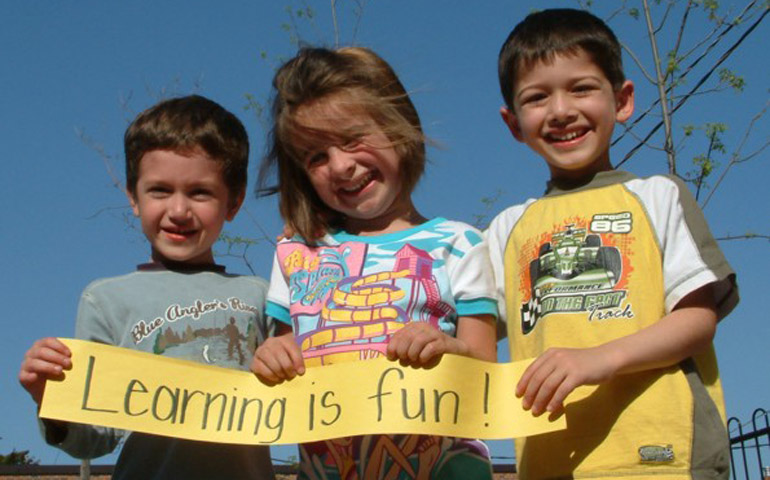 Since kindergarten programming focuses on academic learning, your child must be potty trained for this class. Our ratio is two teachers to sixteen children with a classroom well over Ministry standards. Jolly Phonics and Kendellhurst selected reading and writing materials will be used daily to encourage your child's personal academic growth.
Our location in the heart of Streetsville makes it easy for you, the parent, to do your grocery shopping, have a latte at the Second Cup or treat yourself to a manicure/pedicure at one of our local premier spas. Stay-at-home moms and dads and parents working part time need a mini-vacation from the trials and tribulations of parenting in our fast paced, hectic world! Of course, being busy parents ourselves, we realize that most of you will choose to do five things at once to utilize your three and a half hours!
We hope you enjoyed your tour of the Kendellhurst Academy website, and we look forward to welcoming your child into our Nursery School Program. School tours are booked in the mornings, so call us, to receive a parent information package which will include tuition fees!
Our goal is to provide your child with a positive, fun and enjoyable first school experience which will leave a lasting impression throughout his/her scholastic journey!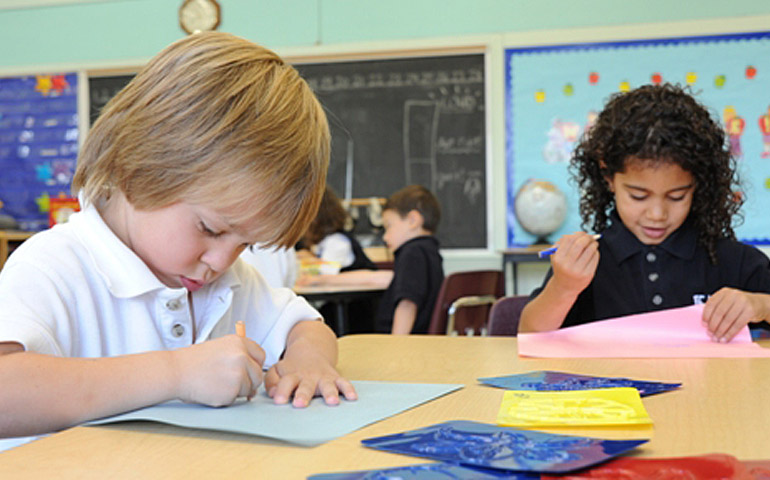 Kindergarten Club Program Details
Program runs 9:00 am to 11:45 - 12:00 noon daily for children 2.5 to 4.5 years old.
Kindergarten introductory programming, following the Ministry of Education Kindergarten outcomes.
Introductory French songs and language, preparing children for French Immersion schooling.
Children must be potty trained.
We offer this class Monday to Friday (5 mornings) or Monday, Wednesday and Friday (3 mornings) or Tuesday and Thursday (2 mornings).
Paula Carrasco-Kendell, Hon. B.A., B. Ed., (OCT), M.A.T., M. Ed., School Owner-Director/Principal
Kendellhurst Academy © All Rights Reserved