Introduction
Academic

Signature Programs

Policies

Our Facility

Additional Information
International Program
Grades 1 to 8 International Program
(without ESL support) – $19,500
Kendellhurst offers 10 spaces a year in our International Program (IP). We provide a strong program for our students to gain a solid foundation in English. Our program enables each student to accomplish his or her academic goals, preparing students for high school in Canada. Development of study and life skills is also stressed. We provide a well-rounded Canadian experience with 5-6 field trips a year, including the Toronto Symphony Orchestra, Young People's Theatre, the Art Gallery of Ontario, an Alpine trip to Blue Mountain Resorts, skating at our local arena, and outdoor adventures at Mountsberg Conservation and the Credit valley, etc. Extracurricular clubs such as culinary arts, sports and running, creative wood working, strategic games, Mandarin, etc. allow opportunity for the growth and development of skills and abilities outside the classroom.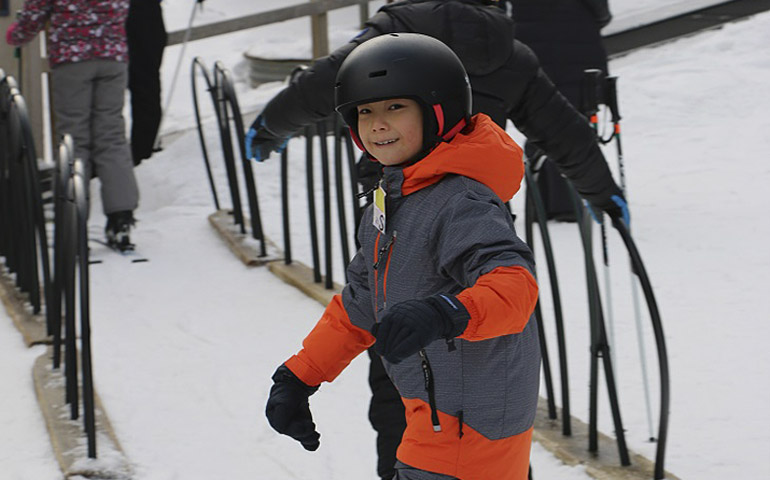 Our clubs are included in tuition. Being immersed in an enriched and well-rounded environment allows our IP students to hone their English language and academic skills in positive and supportive contexts.
Kendellhurst's Admissions Process
Our School Registrar will contact the family, guardian or agent of successful candidates. Candidates will receive a conditional Letter of Acceptance (LOA). Candidates will be given three weeks to decide whether or not to accept the conditional LOA. We will provide banking information once the conditional LOA is accepted by the candidate. If the family wishes for their child to attend, full tuition payment must be made before a formal LOA can be issued. Tuition is non-refundable.
Student Visa & Study Permit: Students planning to attend our IP for the full year will require a current Student Visa. Annual renewal of the Canadian Student Authorization (or Study Permit) will be facilitated by the school through the letters of acceptance. Student who do not have a valid Student Visa/Study Permit, or have not been able to renew a Student Visa/Study Permit will not be allowed to attend the School. Proper documentation must be provided to the School.
Our clubs are included in tuition. Being immersed in an enriched and well-rounded environment allows our IP students to hone their English language and academic skills in positive and supportive contexts.
Legal Custodian/Guardian: Kendellhurst Academy is a day school and does not provide boarding options for our International Program. Students living with their relatives may have their relative act as their legal custodian/guardian. We will require a formal, signed and notarized letter of custodianship/guardianship from the student's parent with the student's enrollment package. All students must have a custodian/guardian who will act as a primary contact between the School and family.
Formal Registration: Assessment (English & Mathematics): For those applicants who are accepted to attend Kendellhurst Academy, the Registration Fee ($1250) covers the costs of the English (reading, writing, comprehension) and mathematics assessments. Assessments are completed after the student arrives in Canada and prior to commencing studies with us. Though translators are not allowed during the assessment period, students may ask the teacher for some assistance. Students may not use calculators during the mathematics assessment. Students must have a minimum ability to read, write and converse at the level of an Ontario Primary School student. This will be determined by our assessment and informal interview. Kendellhurst is flexible depending on the child's abilities and grade level.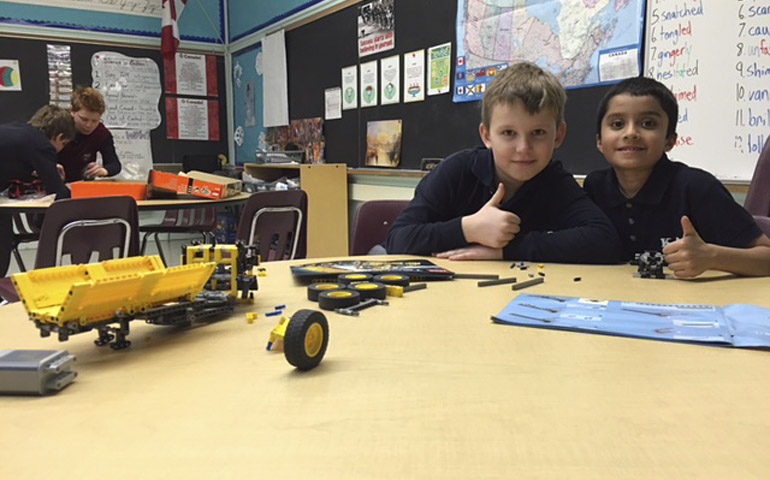 FAQS
If accepted for the full year, when should the student arrive?
Students need to arrive at least 7 days in advance of the start of the school year for registration, orientation and formal assessment.
What if the tuition is paid in full and a study permit/visa cannot be obtained?
In the unlikely event that the Canadian government does not grant the student a study permit/visa, tuition is refunded less the registration/administrative fee of $1250. A copy of the letter from the Canadian government must be submitted to process any refunds.
What admission options are available to candidates?
Most of our IP students attend for the full academic year, September to June. However, 3 IP students may also enrol for a semester: September to January or February to June at a reduced tuition rate of $9750.
Are English language scores required for admission?
No, we do not require English language test scores. However, to complete application, Kendellhurst's Confidential School Report , from the student's current teacher, must be filled out and e-mailed directly to our School Registrar via the student's current School Principal. A copy of the Confidential School Report can be found in our enrollment folder.
What are the hours of the school day?
School begins at 8:45 am and ends at 3:45 pm. Clubs are from 4:00 to 4:30. Our before school program is from 7:30 am to 8:45 am. After school programs are available at an extra cost from 3:45 to 6:00 pm.
Are field trips included in tuition?
Field trips are not included in tuition and vary depending on the venue and busing requirements. Field trips costs vary from $25 to $75 per trip.
Is there a school uniform? How do I purchase this?
Yes, we have a school uniform. Uniform items are purchased at Halpern/RJ McCarthy. See our School Uniform web page for further details or our enrollment folder.
Is student busing available?
Though Kendellhurst does not offer a daily busing service, we can refer you to independent transportation providers.
Does Kendellhurst offer summer and March break camps?
Yes, we offer a variety of well-rounded opportunities in July and August, and during one week of our two week March break. March break usually offers an exciting skating with dry land training camp!
Kendellhurst Academy © All Rights Reserved