Introduction
Academic

Signature Programs

Policies

Our Facility

Additional Information
Extra Curricular Activities
Our afterschool clubs (grades 1 and up) are included in tuition, rotated per school calendar year, and subject to teacher availability.
Culinary Arts Club
In Culinary Arts Club students will learn about kitchen safety, how to chose and follow recipes, menu planning for the family, table setting for various events and cooking from the heart! Though Culinary Arts Club is taught by a Kendellhurst teacher, guest chefs will be invited to share their expertise! Kendellhurst has a safe, large and fully equipped kitchen for Culinary Arts Club. There is a nominal fee for this club set by the classroom teacher before the first club day commences.
Mandarin Club
In Mandarin Club students learn vocabulary and conversational Mandarin taught by a fluent and qualified Mandarin teacher. This popular club is available twice per week to encourage fluency. Arts and crafts projects with Asian influence are also done in Mandarin Club! This club has limited enrollment.
Glee Club
Utilizing our gymnasium and stage, Kendellhurst offers a fun, exciting and talent building Glee Club. Students work on song, dance and acting while teachers incorporate character building exercises to foster self-esteem, confidence and cooperation. Glee Club productions are a part of our winter and end-of-year productions.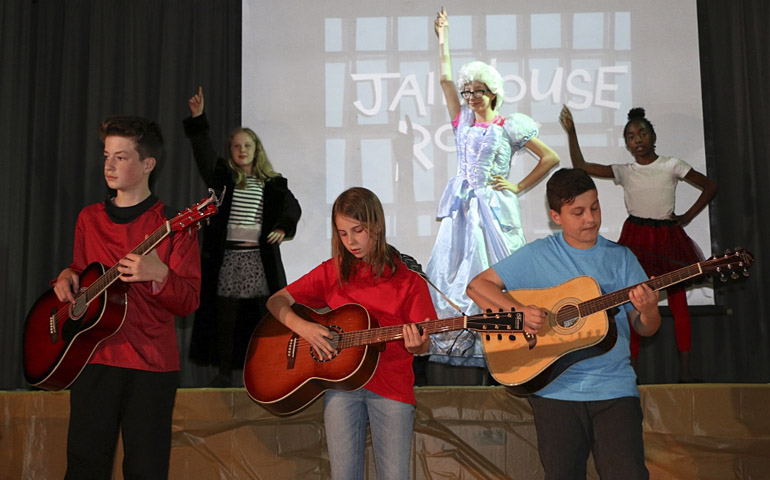 Arts and Crafts Club
Imagination, creativity and enthusiasm reign in our arts and crafts club! This a fun club where things may get a little messy! Teachers and students work on a variety of activities and projects to engage young minds and spirits!
Lego Engineers and Lego Robotics EV3
What better way to relax for busy minds than build things through imagination and creativity. Students are welcome to bring in their own Lego to build structures with their friends. Lego Club is an interactive and fun way to develop cooperative partnerships, demonstrate your talents to your friends, share your skills and abilities, and build friendships. Join us for the fun!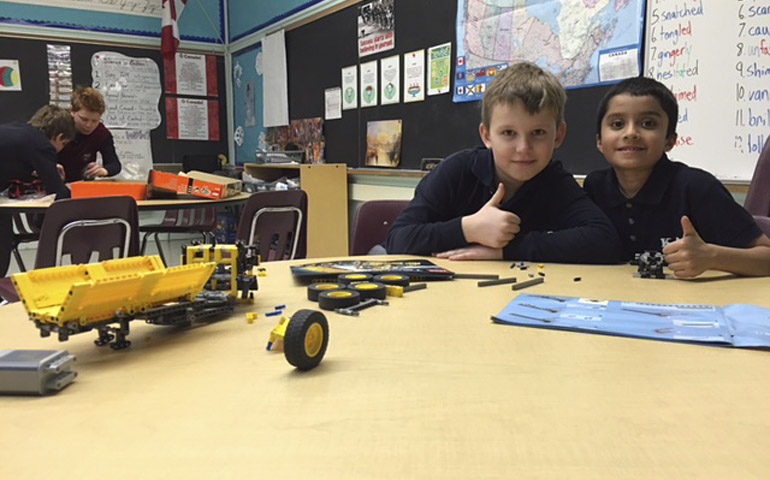 Sports Club
The Kendellhurst Sports Club is a fun and energetic way to build your child's gross motor skills. We offer soccer in the fall, floor hockey in the winter and track and field in the spring.
Running Club
Get fit and have fun with our running club! We begin with stretching and warm up exercises, run long and short distances, engage in cool down exercises and rehydrate! It's all about building endurance while having fun!
Homework Club
This club is for students who require extra academic support that can be brought forth in a small group context. Sign up for this club is by teacher referral only.
Please note: clubs are supervised by our teachers, run once per week after school from 3:45-4:15 pm, are included in tuition and dependent upon enrolment. Students may enroll in two clubs per semester. Parents are responsible for the nominal material fees (if any) for club activities. Parents are asked to send a snack and water bottle for club days. Thank you! Clubs commence in late October. Sign up information for clubs is sent home in early October.
Kendellhurst Academy © All Rights Reserved