Introduction
Academic

Signature Programs

Policies

Our Facility

Additional Information
Affiliation Links
This Ministry body governs our kindergarten and grade school program,


Ministry of Education, Ontario:
www.edu.gov.on.ca
This Ministry body governs our preschool programs,
Kendellhurst Academy is a member of the
Ontario Federation of independent Schools
:
www.ofis.ca
Kendellhurst has entered
the Private School Athletic Association (PSAA)
allowing us to participate in friendly competitions with other local private schools. We are excited about this wonderful opportunity, focussing on good sportsmanship, experiencing a breadth-of-sports, and promoting healthy lifestyles for our students and teacher-coaches:
www.thepsaa.com
.
To learn more about our
Organic Kids Catering
service, please visit the following website:
www.organickidscatering.com
By bringing the Virtues Project to life, Kendellhurst Academy instils the value of Global Citizenship and Civic/Social Responsibility in our student body.
The Virtues Project:

www.virtuesproject.com



Our grade school skating program is held at the following arena:
Vic Johnston Community Centre and Arena:

www.vicjohnston.ca


Professional organizations that monitor the teaching profession:
The Ontario College of Teachers:

www.oct.ca


The College of Early Childhood Educators:

www.collegeofece.on.ca


This link describes one of our classroom environmental awareness projects.
Bring Back the Salmon Project:

www.bringbackthesalmon.ca


Our school uniform provider is
McCarthy's School Uniforms
:
www.mccarthyuniforms.ca
Our signature athletic program is run by
Sportletics
, see the following web link:
www.sportletics.org
. They provide our students with martial arts, yoga, mindfulness, tai chi, box fit and Zumba classes on Wellness Wednesdays from October to June!
To learn more about our
Streetsville community
, see the following web link:
www.villageofstreetsville.com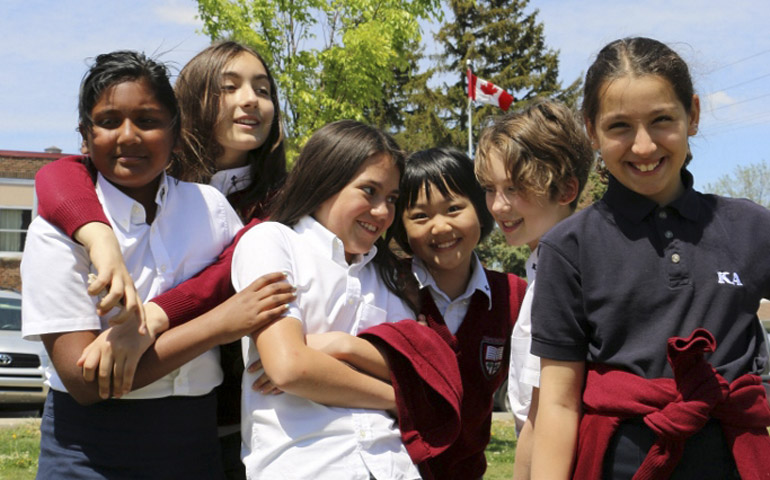 Kendellhurst Academy © All Rights Reserved